Haberdashers' Monmouth Schools
The diamond-structured Monmouth Model educates girls and boys through a unique combination of single-sex and c-educational environments at the optimum stages of their academic and personal development.
The Haberdashers' Monmouth Schools offer outstanding opportunity for pupils to excel academically in a friendly, caring environment.
Pupils at Monmouth School for Girls and Monmouth School for Boys embark on an educational journey within a distinctive community, refined over 400 years in the heart of the beautiful Wye Valley. Pupils enjoy a wide range of academic subjects, impressive sports, cultural and arts facilities and links with top universities.
Our single-sex boarding houses are run by dedicated house parents who provide a nurturing and happy home-from-home atmosphere. Our new co-educational Prep School lays the foundation in our brilliant diamond structure of education with community, integrity and opportunity at the very heart of all we do. As pupils progress into the Sixth Form, co-educational teaching and joint activities ensure a successful transition from school to university life. Our pupils leave school with a zest for life and a drive to make their mark in the world. Academic results are outstanding, with around 60% of our pupils winning places at Russell Group universities.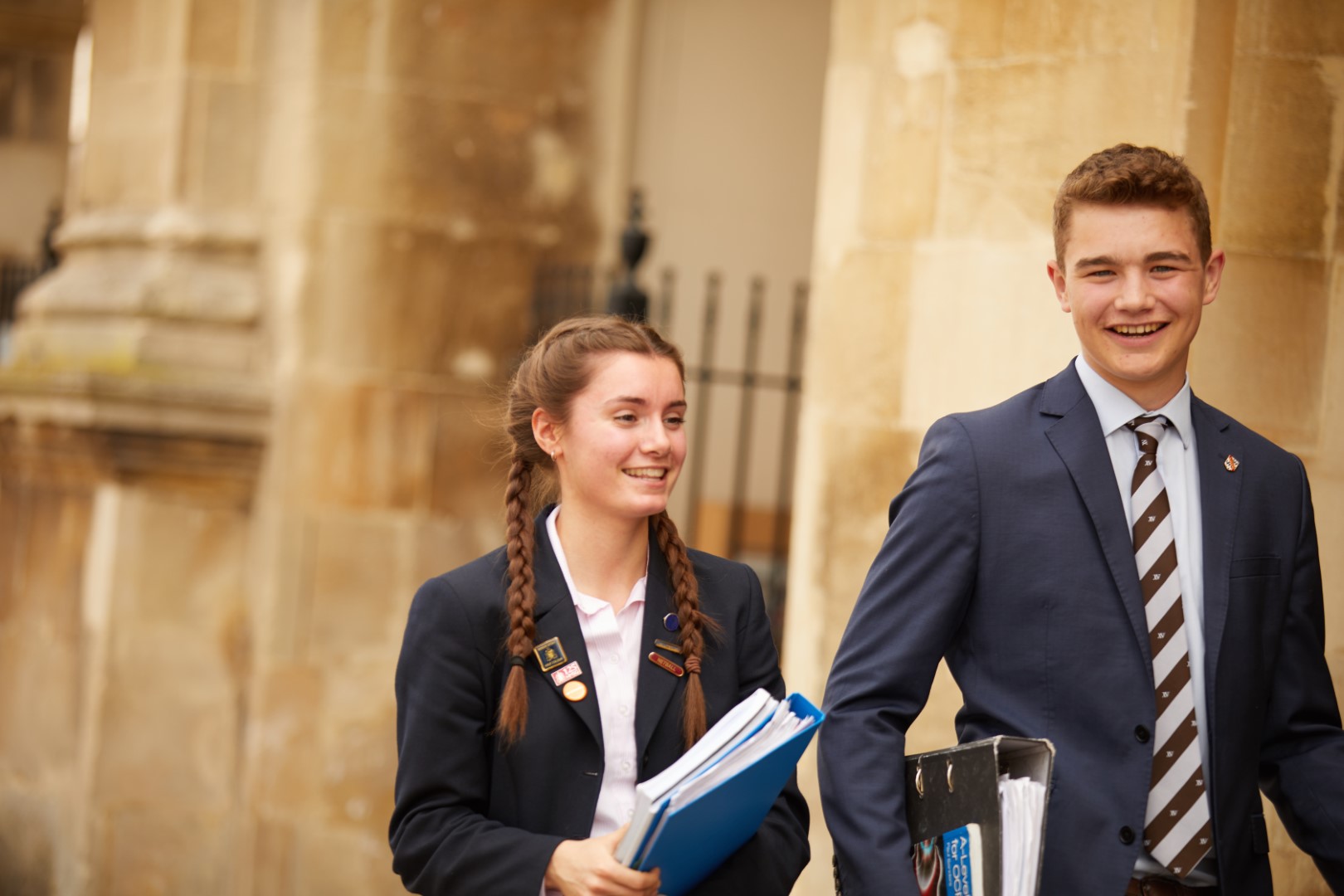 Accompanied transport is provided to and from Heathrow airport as well as Birmingham and Bristol airports.
SERVICE FAMILIES GUARANTEED TO PAY ONLY 10% OF THE FEES - AROUND £1000 PER TERM*
*This applies to Service Families who are eligible for the Continuity of Education Allowance. Additional means-tested support, subject to availability, may be offered to families who lose the CEA.
School Video